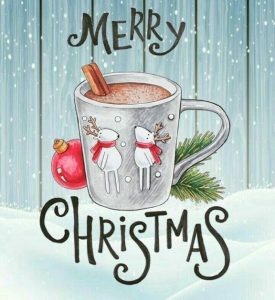 ? A Very Happy Christmas to YOU! ?
I hope you are well and the season ahead brings you happiness. I would like to Thank You for following and supporting my newsletter, and if you go to my website or follow me on social media, I do try to bring you many updates on all matters of health and wellbeing.
Winter is a time of reflection as the winter solstice is upon us. This is when the sun returns to us and this takes place on December 21st and lasts 3 days.
Its a time to ask yourself, 'what in your life needs to come to light?' What have you thought of over the last 12 months that would serve you well for 2019? Maybe this is your time to reflect and grow that tiny thought into actual reality. Whether its a job, or hobby or anything that matters to you. Let that be your new story, you so deserve it.
Christmas is such an indulgent time, so try to keep yourself hydrated with plenty of water and get a daily dose of fresh air, keep moving, help support your body to digest the richer foods. If you want extra support, then digestive enzymes can help throughout the next few weeks. I get mine from Cytoplan (use the code BGA10 to receive your discount).
Finally I would like to wish you a very merry christmas and the very best to you and your loved ones for a happy and healthy new year.
Wishing you the very best of health & happiness
Anita xxx