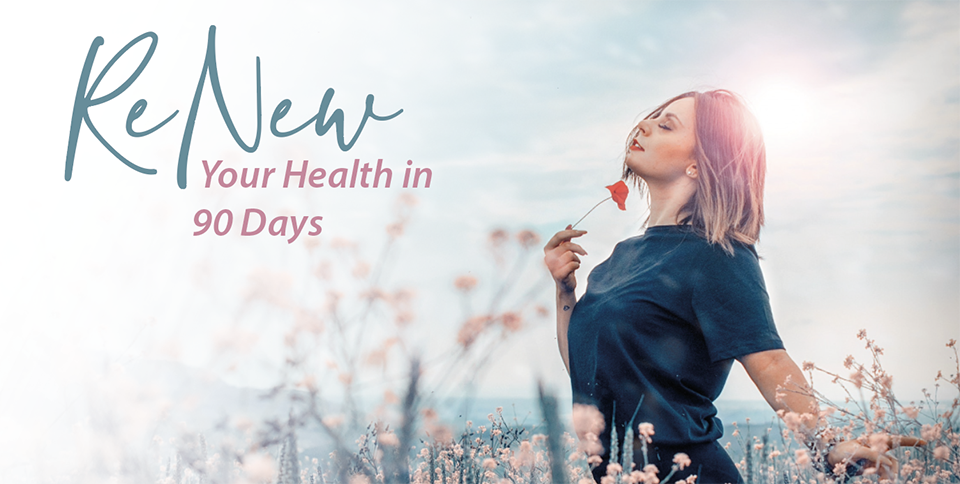 ReNew Your Health in 90 Days
Discover your Journey to Well-NES - wherever you are in the world, we can provide help and support. You are not alone.

NES refers to Nutri-Energetics System. For more information: Click this link
This program is for people who are sick of being sick.  Unable to get well from using conventional medicine.  This 90-day initial healing plan requires commitment as WE work together to cleanse, balance and restore the body back to good health, vitality and energy.
Would you like to ReNew Your Health in 90 Days?
Are you someone who is frustrated and struggling with health issues?
Perhaps you've been referred to a doctor but your condition is still unresolved or even left undiagnosed?
Maybe you've got a diagnosis but still, feel unwell?
Perhaps you've lost faith in medicine altogether and don't know where to turn?
Highly recommended and included as part of your healing plan – You will get quicker results with a multi-disciplinary approach
NES Bioenergetix scans and treatments
MiHealth Transformation treatments to reduce stress, support emotion
Essential Oils
Open-minded & positive attitude
Full participation and willingness to follow my recommendations
Open communication about any struggles/challenges
Be mindful of your "gremlins" that stop you moving forward or self-sabotage behaviours that keep you stuck
Trust in the work we do together
Patience – this is a journey – there is no quick fix, it takes time for your body to adjust and regenerate
Investment for the 90 day ReNewed Health Program £3333
(inclusive of a Healy Gold Edition, medical device, worth £475) *Limited Spaces Available!
Click here to contact me to book a complimentary discovery call.
Disclaimer: Any Tests, Supplements, NES Infoceutical Remedies, Essential Oils, Magnet Therapy are additional to the program investment.
For 80% of people who come through this program, this is all you need. If you are in the 20% that have a complex case or have been unwell for quite some time, you will need further appointments. It can take time for your body to adjust. Additional appointments are charged at £140 per hour.
Testimonials: click here to read my testimonials